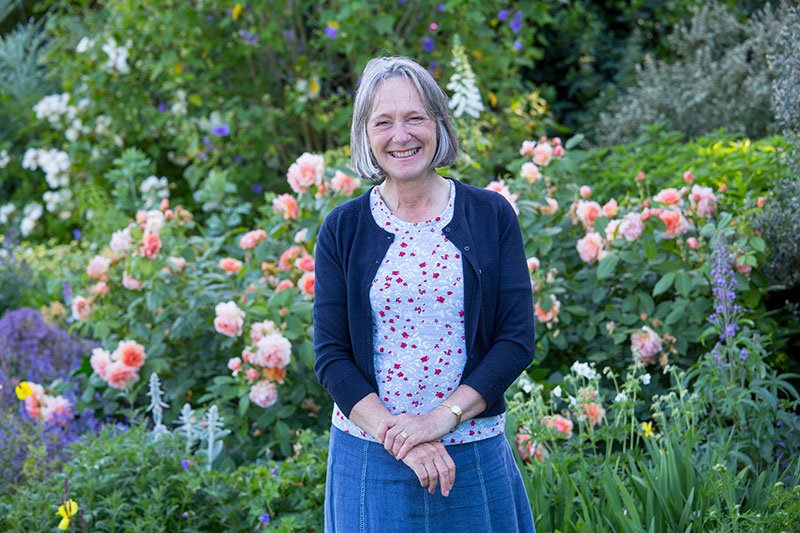 Welcome to the garden at Knowle Hill Farm. The garden, situated 400 feet up on the north downs, has a spectacular view south over the Kentish Weald. It is rich in plants which thrive in warm, dry conditions and is full of interest all year round.
Early spring sees snowdrops, cyclamen, hellebores and spring bulbs. In high summer the garden is full of lavender, roses and agapanthus and late in the year there is a wonderful display of asters, grasses, cosmos and salvias which lasts until the first frosts. The garden is open under the National Gardens Scheme and for private parties by appointment.
Elizabeth Cairns
The latest from 'What's looking good'
The latest postings from Elizabeth with the latest and regular news from the garden throughout the year.
We have spent the last few months eradicating Allium cowanii from among our lavenders. It has been a huge undertaking and I hope and pray that it has been successful. I planted a few bulbs some years ago to provide some colour in May for our lavender border. That was...
read more